Meet the wonderful GeCo team. Click a team members image to find out more about their role at the community centre.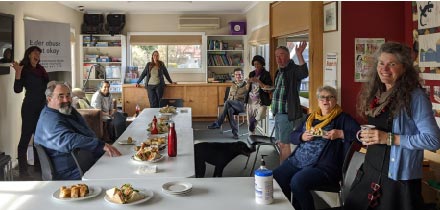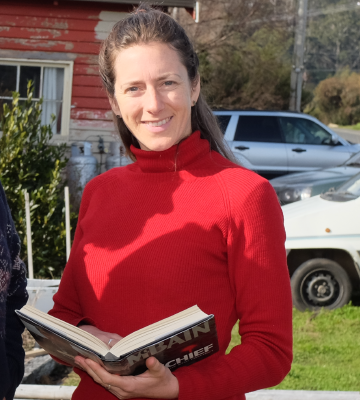 Lucy
Literacy Coordinator and Youth Activities Worker
Lauren
Jumpstart Coordinator, Literacy Support, Grant Writer
Jill
Finance & Administration
Trish
Events Management, Newsletter Editor, Digital Literacy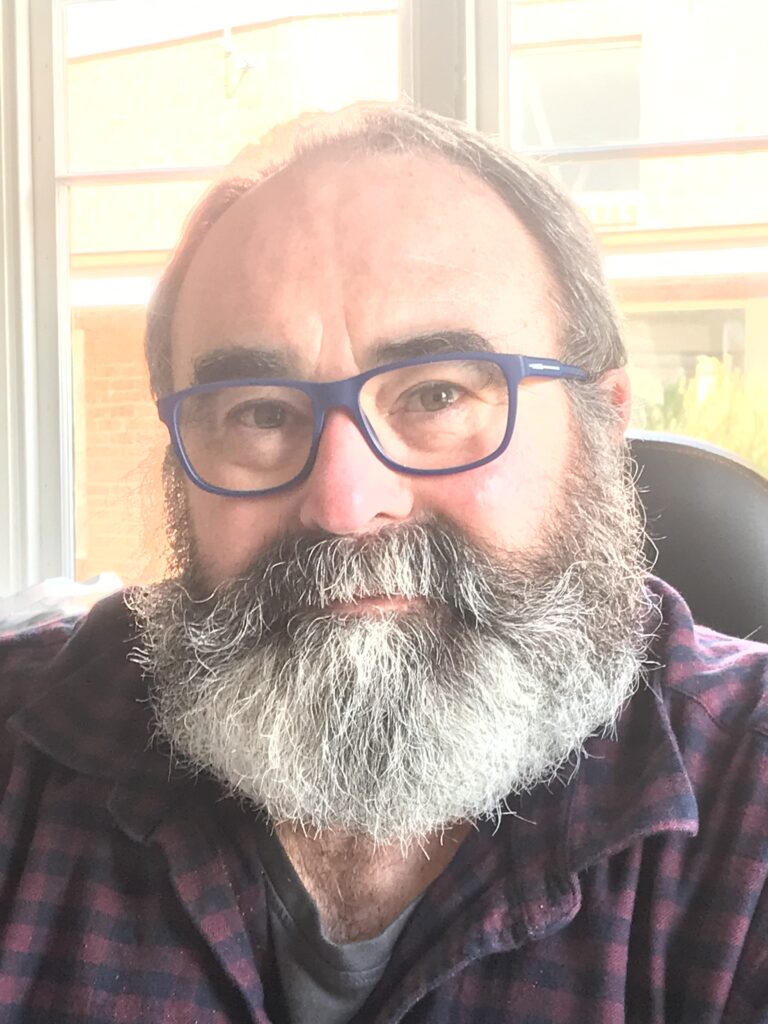 Paul
Logistics and Administration Scrubby Hill Farm
Damian
business development officer
Krystal
Scrubby Hill Hub Coordinator
I have over 20 years of experience achieving outcomes through collaboration and partnerships with private enterprise, community groups, as a general and executive member of several NGO's, as a previous chair of the local tourism association and as a director of the regional tourism body. I have a strong background in governance and finance.
Currently, as the manager of Geeveston Community Centre, and the owner of the award winning Huon Bush Retreats, I work with the community to build options focusing on sustainable, locally owned enterprise. Through this work, I engage with all stakeholder levels from Government to individual residents. I am energetic and passionate, have the necessary skills, and a solid understanding of the role of local government.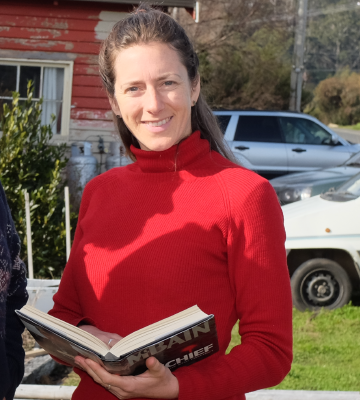 Lucy
Literacy Coordinator and Youth Activities Worker
I have worked at the Geeveston Community Centre since 2013. I teach adults reading, writing, maths and computer skills.  I strongly believe in our potential to keep learning, no matter what our age!  I also run the school holiday activities which really comes as second nature-I'm just a big kid, really! If you see me at GeCo please say hi, I'm always keen to help! 
It's always nice to come to work and hear the local rooster crowing! GeCo is a down-to-earth place! I've been working here for four years and have facilitated a number of projects during my time. Currently, I'm running the Jumpstart learner driver mentor training program, also writing our grant applications and helping with a bit of literacy support.   
Lauren
Jumpstart Coordinator, Literacy Support, Grant Writer
Trish
Events Management, Newsletter Editor
I have been volunteering and consulting with GeCo since 2020, and in July 2021 I was delighted to join the team as a staff member! I started teaching digital literacy and my role has steadily developed. I now also manage all the events and workshops we run at GeCo, and I'm the editor of the Newsletter. I'm so excited to bring as many activities to the community as I can, and I'm always ready to hear new ideas.
Community is a driving focus for me and I'm really proud to call Geeveston home and take an active role in how we live and do things. I'm part of the Geeveston Progress Association, the Neighbourhood Watch and the Geeveston Art Show Committee.
Come down for a cuppa and a chat on Mondays, Wednesday and Fridays! 
I started at Geco in 2014 as the coordinator of the veggie box scheme. Over the course of my working career I have gained formal qualifications as a fully qualified Chef with a Pastry focus, have an associate diploma in Horticulture and seed Technology and I am a qualified silversmith and resin artist.
Currently I am relief manager at scrubby hill and am completing a course in Horticultural therapy, as we go through a transition into the next stage of our community farm. In line with my paddock to plate philosophy I am also food safety supervisor and chef for the new commercial kitchen.
In my time at GeCo I love working with like-minded people, helping the community growing great healthy food passing on my skills and it's always interesting here – there's never a dull moment at GeCo!
Damian
Business Development Officer
Damian's details are coming soon!
I have been working at GeCo for over 2 years. My role is mainly the financial side of GeCo and generally lots of paperwork. I am a friendly, nerdy, number cruncher and love working in my local area.
I am passionate about being a part of the Geeveston Community.
Jill
Finance & Administration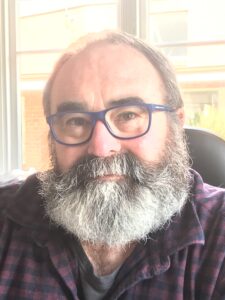 Paul
Logistic and Admin Scrubby Hill Farm
I've worked at GeCo for two years, firstly as a volunteer and more recently as a member of staff providing administrative and logistics support to Scrubby Hill Farm. When I'm not working on Scrubby Hill Farm 'stuff' I also volunteer at the front desk and (most importantly) do odd jobs for Michael!
Krystal's Info is coming soon!
Krystal
Scrubby Hill Hub Coordinator
Subscribe to Our Newsletter
Stay in touch with us to get latest news and discount coupons