Have you ever wanted to learn how to turn a wooden bowl, make a frame for a mirror, carve a duck decoy, or develop your woodworking skills? There is a workshop in Geeveston that can help you to achieve this…
GeCo Community Workshop is delighted to welcome you. Gain life skills or develop your hobby under the mentorship of one (or more) of our Shed Supervisors. We're at 9B  School Road in Geeveston directly opposite to Huon FM.
While we're part of the Tasmanian Men's Shed Association, we are open to all people over the age of 18. We have a dedicated Women Working with Wood session every Friday.
Wide range of machinery and tools
Unlike other sheds, the GeCo Community Workshop is free for users.  There is no membership fee, no daily use charges and no cost for consumables such as sandpaper and screws. The Shed contains some specialised woodworking machinery that most people do not have in their home workshops or sheds.  These include a wide board sander and spindle sander.  It also has all the customary equipment such as band saw, table saw, wood lathes, jointer, thicknesser and a wide variety of portable power tools and hand tools.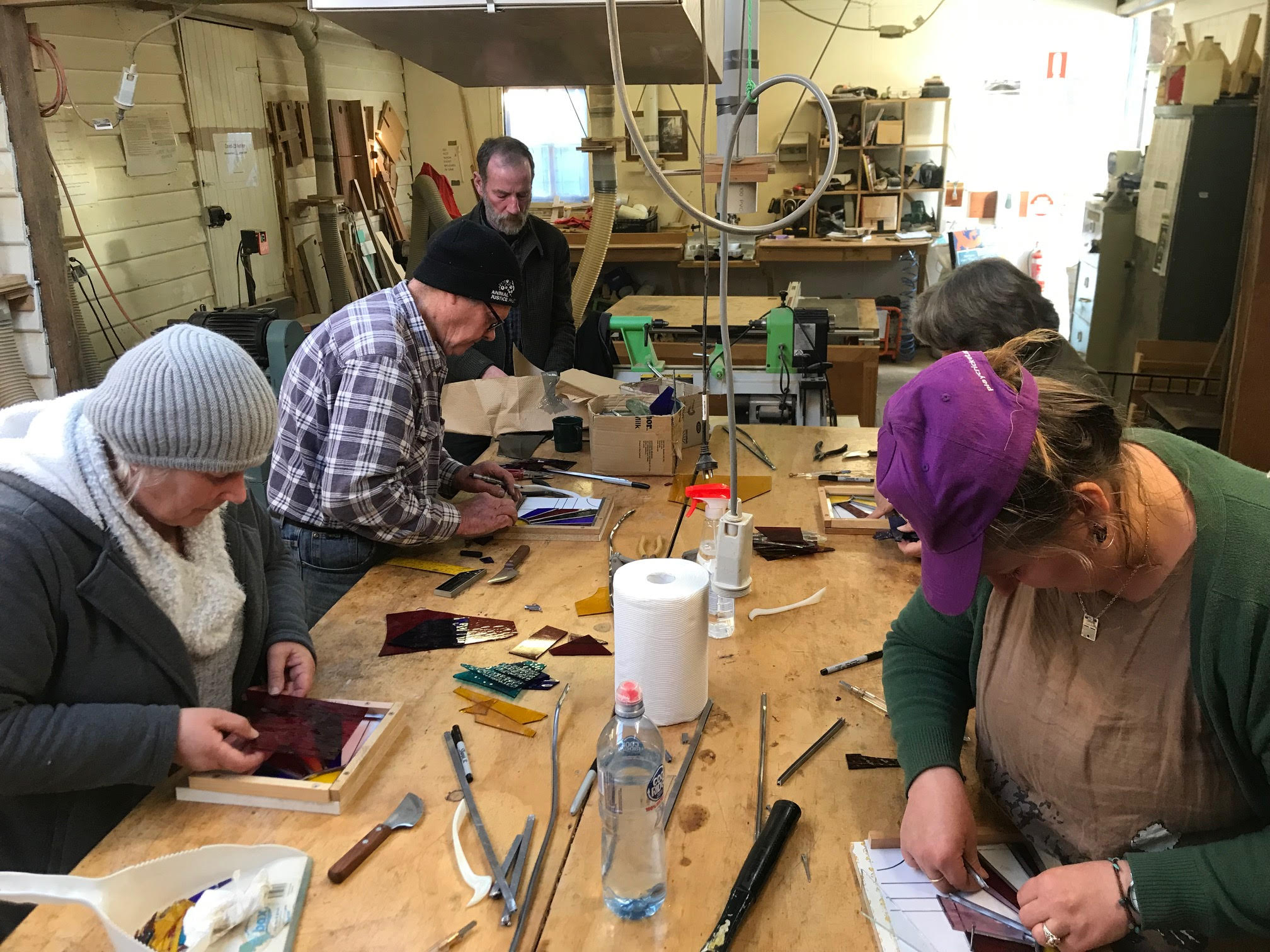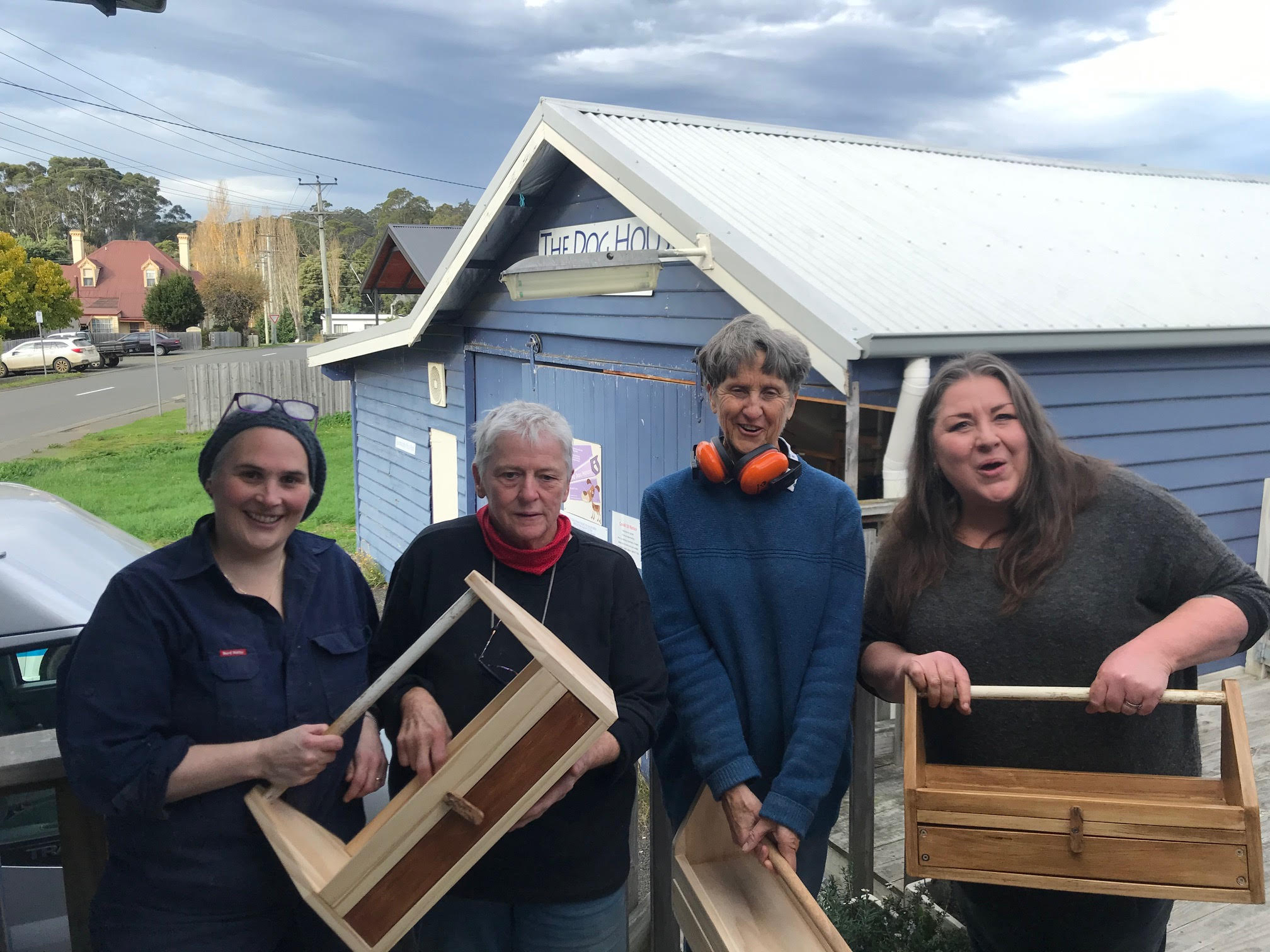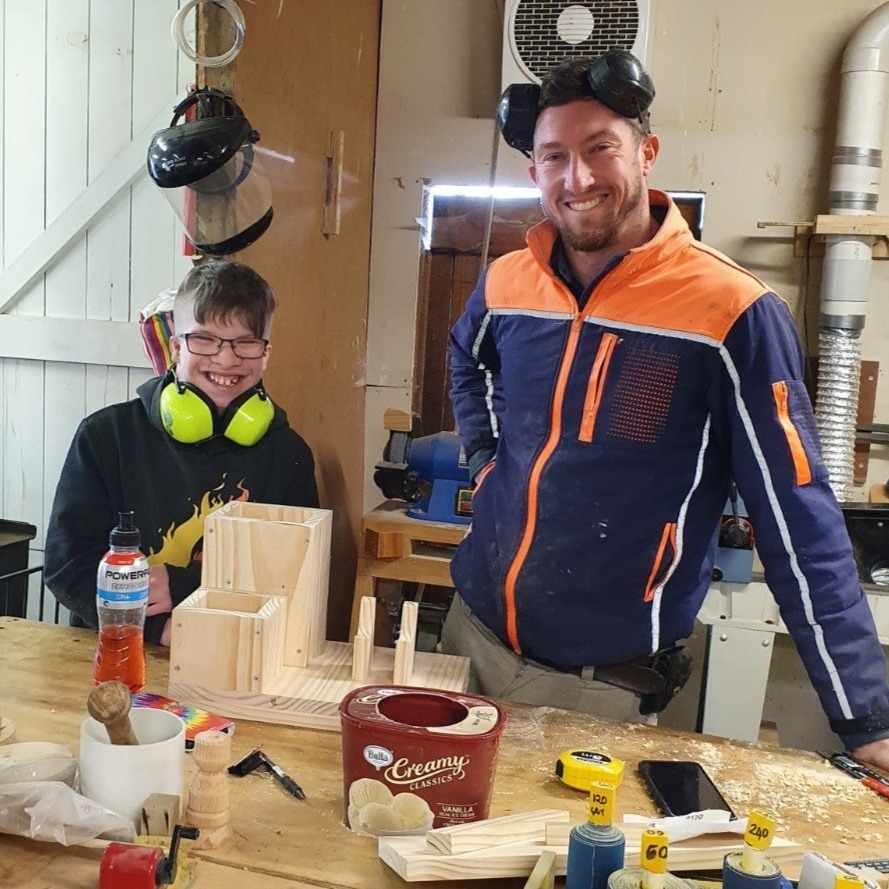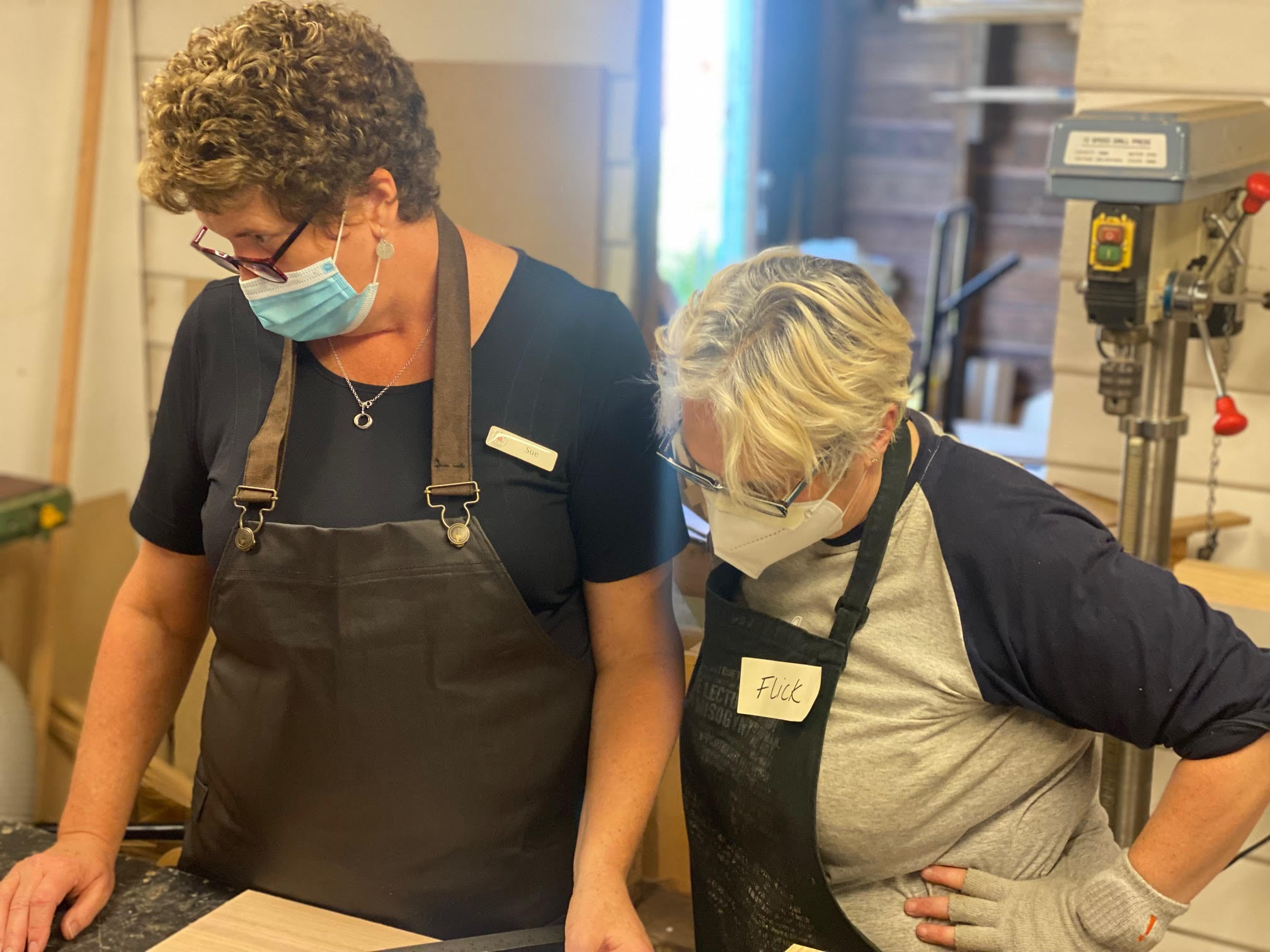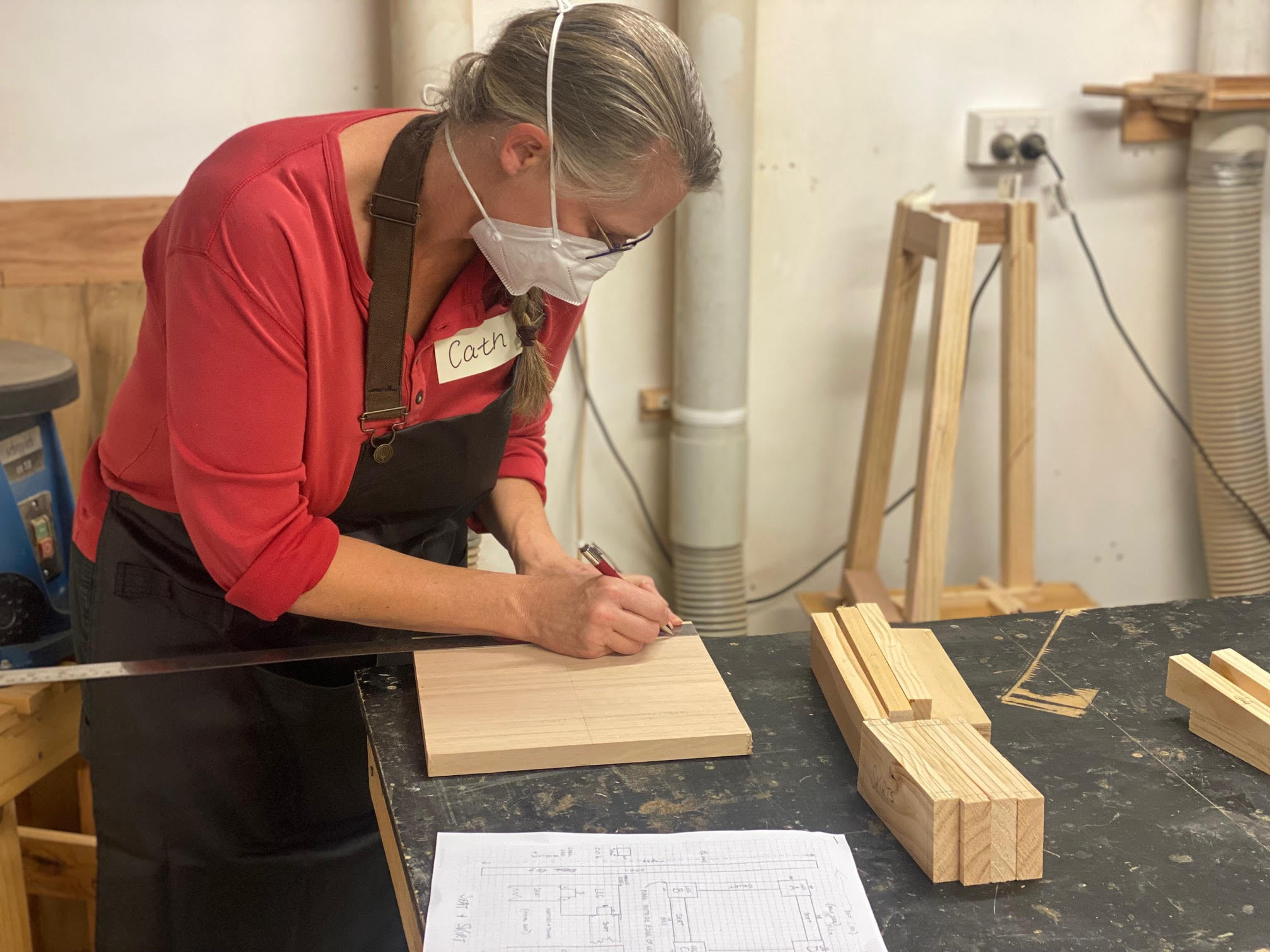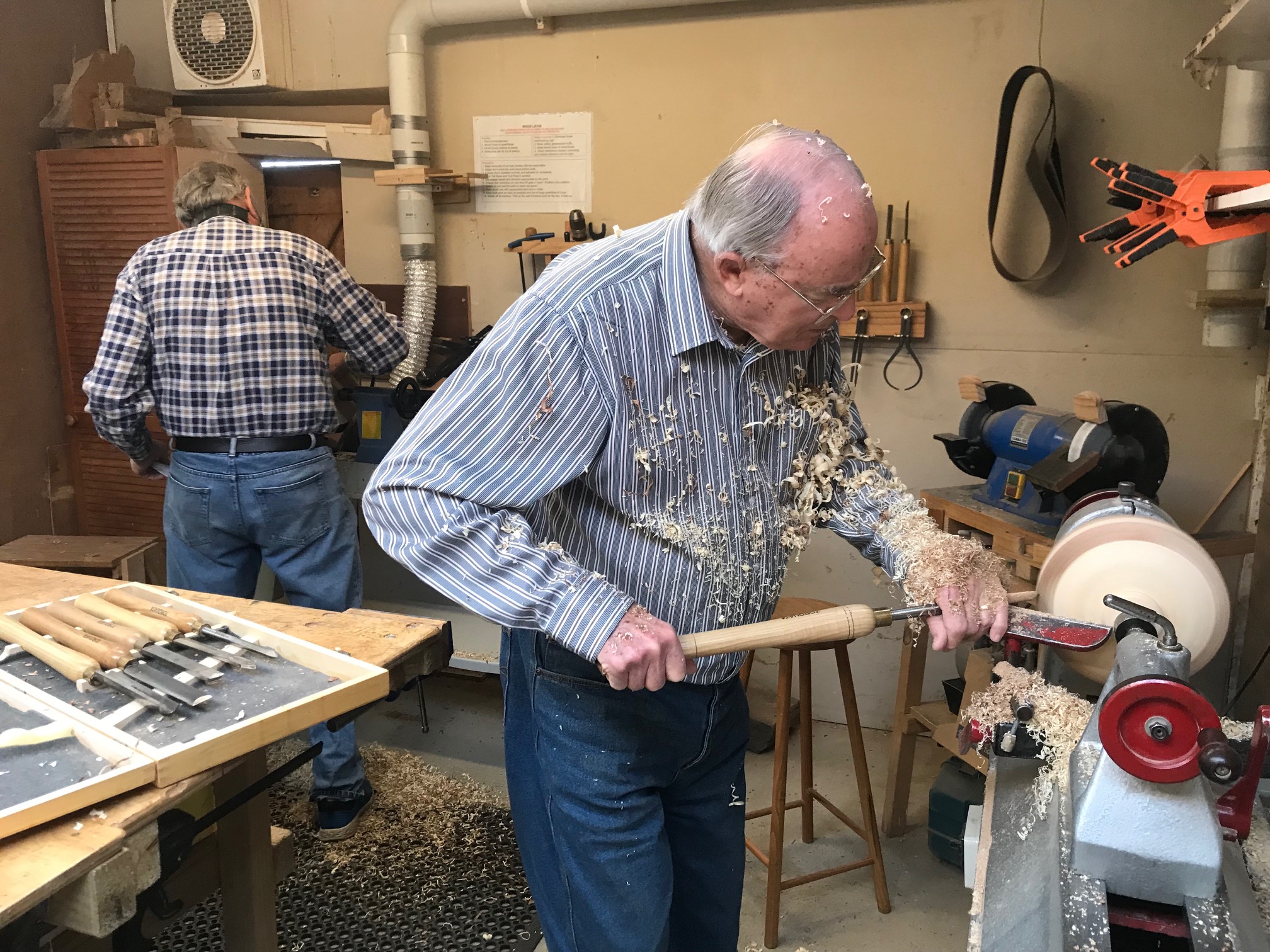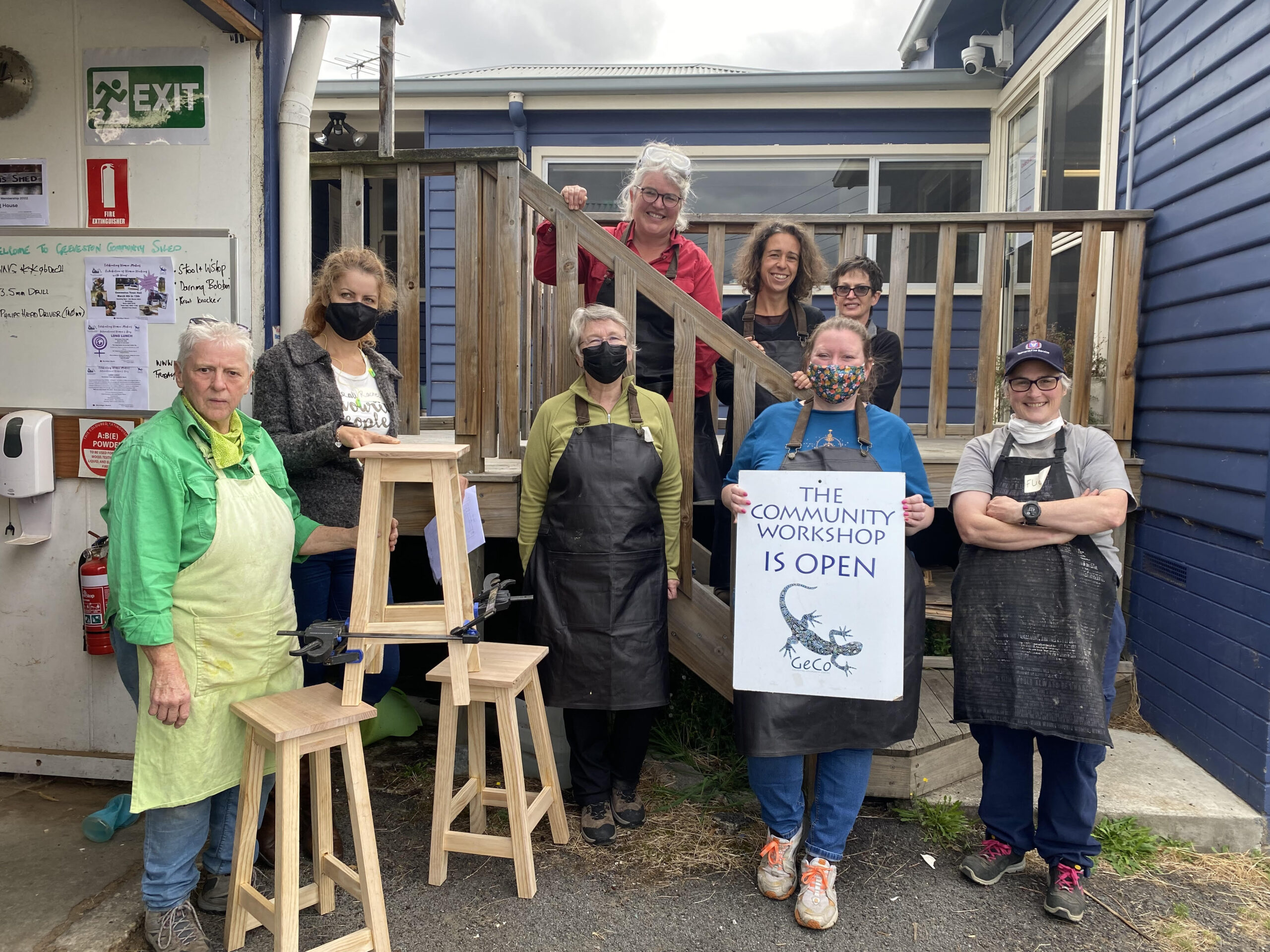 From small to large projects welcome
The GeCo Community Workshop is open Monday to Friday from 10 AM to 3 PM, and most Saturdays we run workshops.  Drop by and discuss your intended woodworking project with one of our supervisors:  Jan, Shirley, Heather, Michael, Flick, Laurie, Geoff, Brian, Hamish and Craig.
There is a small amount of speciality craft timber and Radiata pine boards available to all, but if you have a larger project in mind we ask that you bring your own timber.
For additional information, contact the friendly team at the Geeveston Community Centre or watch our video about the GeCo Community Workshop here or below.
In 2019, a small number of women approached Geeveston Community Centre to request use of the community shed to learn new skills in woodworking. We have set aside each Friday for 'Women Working with Wood;' a safe space for women to connect and empower each other through skill development and the creation of beautiful items for sale and personal use.  
GeCo Productions Featuring
GeCo Community Workshop Productions
The GeCo Community Workshop is affiliated with the Australian Men's Shed Association and the Tasmanian Men's Shed Association. We see about 600 visitors per year, with community members undertaking a wide range of tasks from social visits to utilising the wide range of machinery.
Community workshop
Open to both men and women aged over 18 years of age
Free Access
There is no membership fee or usage fee, just come and enjoy access to a wide range of tools and machinery.
Wide range of tools and machinery
From your workshop standard tools to speciality machinery we have what you need for basic to advanced jobs.
Subscribe to Our Newsletter
Stay in touch with us to get latest news and low-down on upcoming events!