Workplace Literacy Support
Tasmania Works Stronger with 26TEN in 2020-2021
Tasmania Works Pty Ltd (through the Geeveston Community Centre) has been successful in gaining funding for literacy support through a 26TEN Employer Grant.  This means Huon Valley businesses will have the opportunity to get free literacy and numeracy help from Lucy Whitehead, an experienced Adult Literacy Practitioner, for any employees they think would benefit from stronger skills.
These skills may include:
filling out timesheets,
reading Safe Work Method Sheets (SWMS),
completing pre-starts
reading through work documents.
There may also be skills employees need for everyday life, like better reading skills, or the ability to write formal emails or fill in forms.  There are also opportunities for those in management to consult with Lucy on whether current workplace forms are effective or could perhaps benefit from applying some Plain English techniques.
Tasmania Works, in partnership with 26TEN, look forward to exploring the opportunities to work with local organisations including management and workers, to improve efficiency and safety in the workplace and provide better outcomes for all employees.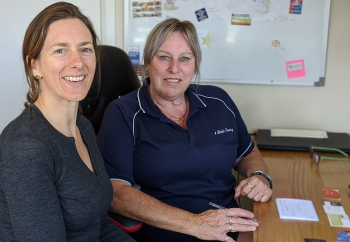 To find out more please contact the Geeveston Community Centre.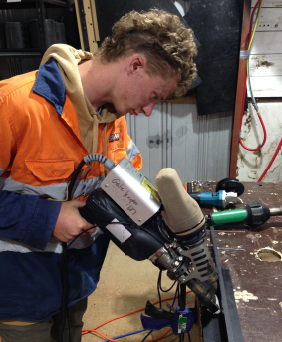 Bailey worked with Lucy to enhance his skills to find a position as a local welder.
Other Activities and Services at GeCo
Subscribe to Our Newsletter
Stay in touch with us to get latest news and low-down on upcoming events!