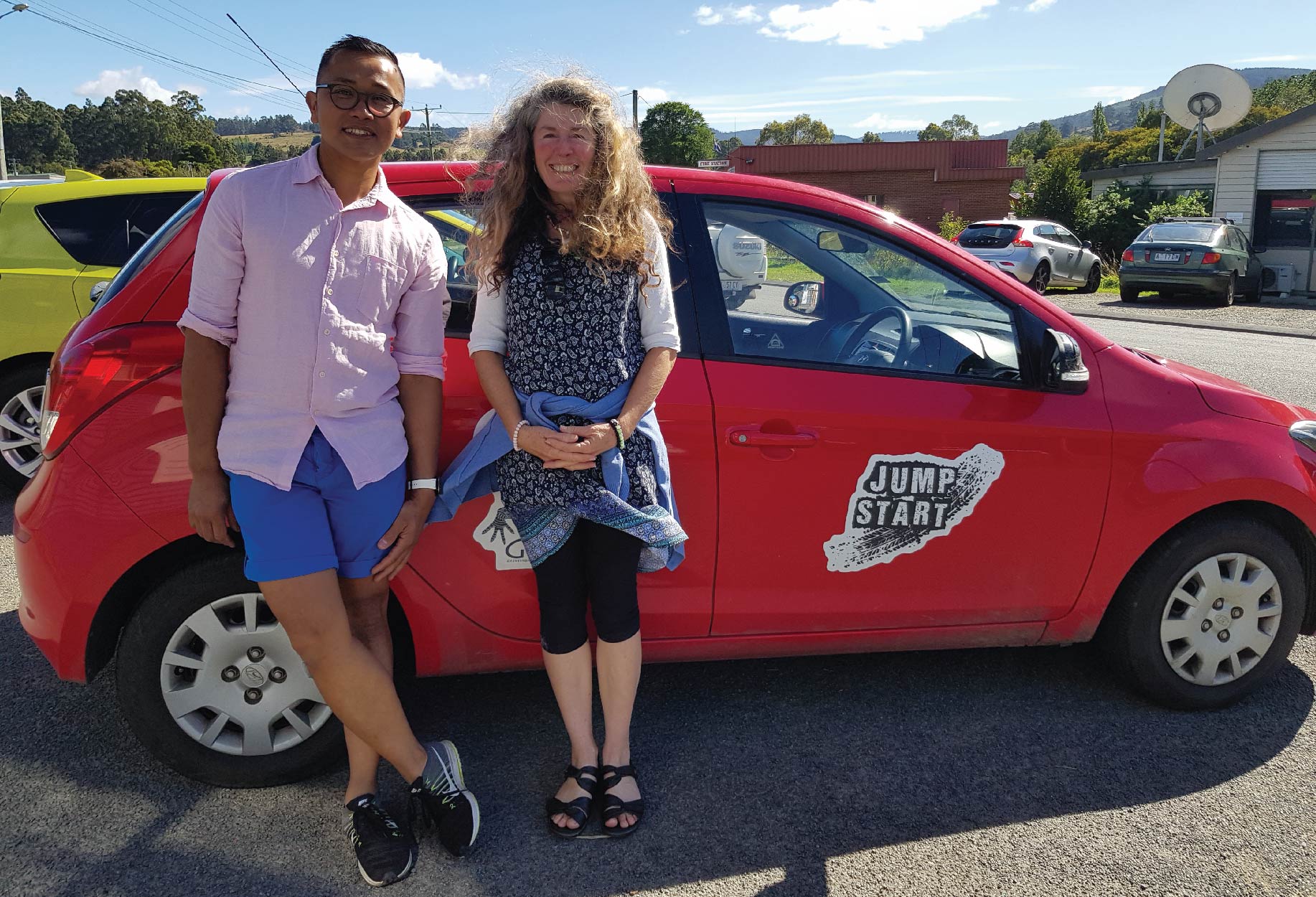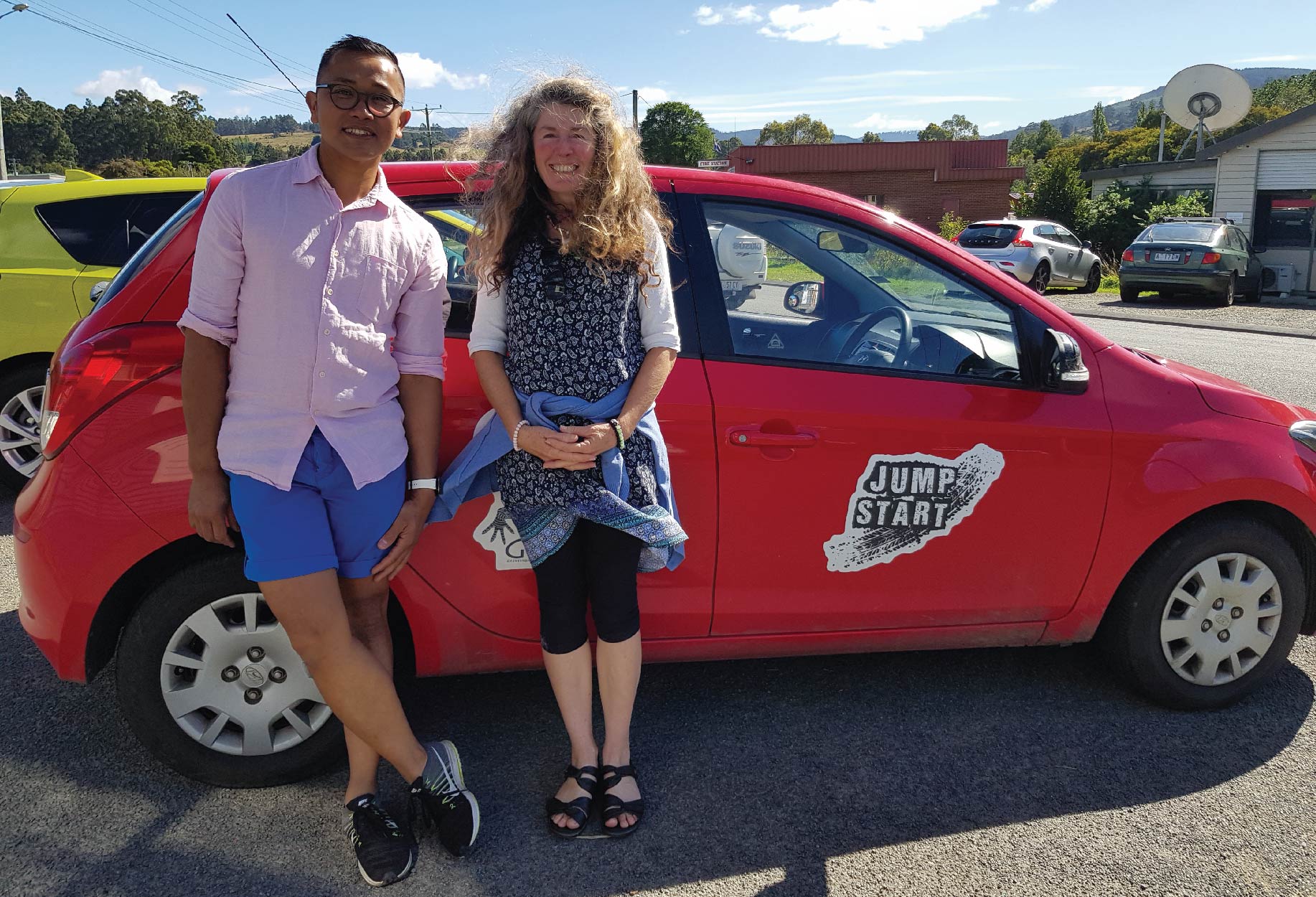 Learner Driver Mentoring Program
Getting that all-important driver's licence is a right of passage for many teenagers as they turn 16.
Our laws in Tassie require learner drivers to log 80 hours of practice over a 12 month period with a licensed supervising driver, prior to getting a P1 licence. For any family, this takes serious dedication to the task, and the capacity to have their novice learner drive at every opportunities. Even then, it's not easy to build up the necessary hours. Some families and independent people can't afford driving lessons, don't have access to a registered and roadworthy car or a responsible and licensed driver to support these hours of practice. That's where our amazing volunteers come in!
Jumpstart has a team of volunteer mentor drivers who provide supervision to learner drivers to help them gain their licence and get their hours up.
Becoming a Jumpstart Learner
The volunteers not only help the young person practically but also provide a positive role model through caring support and skilled guidance in preparation towards getting an L2 and P1 licence.
To become a participant in the program download an enrolment form or call the centre for further information.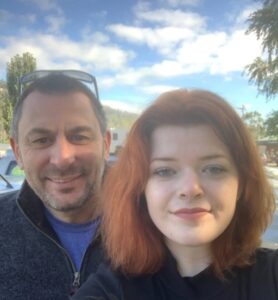 Simon our mentor helped Jacanna get her P's
Becoming a Jumpstart Mentor
The Jumpstart program helps young and older people get their driver's licence, opening up many more career and educational opportunities.
Being a Learner Driver Mentor is also a great way for volunteers in the community to connect with young people, pass on lifelong skills, and build friendships that will carry on even years after they have graduated from the program. We always welcome interest from new volunteers in the Jumpstart program, a role all our current and past mentors have found very rewarding. All training is provided and helps our mentors become better drivers too!
"I wanted to give back to the community and help to make a constructive difference in a young person's life", Mentor Dennis.
If you would like to assist this worthwhile program and become a mentor, please phone 6297 1616 or call into GeCo at 9b School Road, Geeveston. We really need your help as our waiting list grows.
The Jumpstart Program is based at the Community Centre in Geeveston, and is funded through Driver Mentoring Tasmania and the Department of State Growth, Tasmania. Jumpstart owns an automatic Holden Astra, and a manual Holden Barina. Both cars are made available to Learner Drivers (accompanied by a Mentor) to build up their hours so that they can gain their P1 Licence. All vehicle costs are covered by the program.
Other Support Services at GECO
Want to volunteer with GeCo?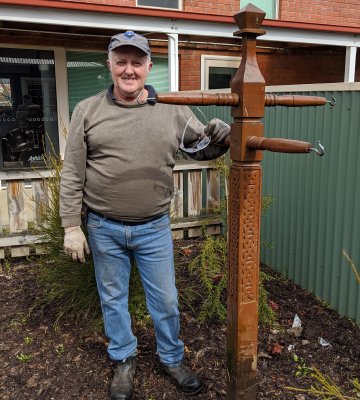 Other Activities and Services at GeCo
Subscribe to Our Newsletter
Stay in touch with us to get latest news and discount coupons